Who Actually Wants To Do Paperwork?
We do! At AuthNet, we understand that handling insurance pre-certification requests and billing processing is not how you want to spend your days. Our team of pre-authorization specialists works to handle the whole pre-cert process for you, allowing you to set aside the billing paperwork and get right to work. We help streamline your billing processes to help save your practice time and money, plus so many other benefits. Connect with us today to request a demo and experience the difference for yourself!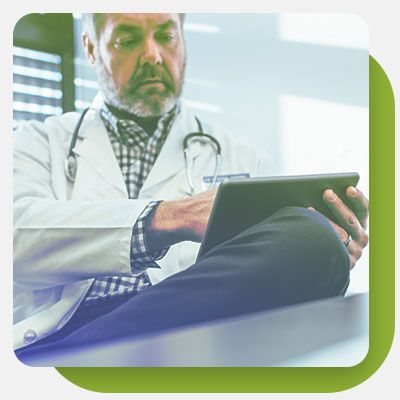 What are the benefits to outsourcing your pre-authorization needs?
We offer complete prior authorization processing, from initiation to approval.
If a pre-cert needs more information, we will do what we can to track it down or arrange for a call with the physician in question.
If a pre-authorization request is denied, we will follow up with appeal options.
We will provide you with regular updates through our secure, HIPAA-compliant portal.
Our pre-cert team keeps up to date with training to stay in compliance.
A dedicated pre-certification team means fewer requests falling through the cracks and a more streamlined billing system — which means a better bottom line for your practice.
Why You Should Outsource Prior Authorization Services
Pre-Authorizations are Demanding, Challenging, and Expensive
Medical prior authorization is one of the most difficult tasks that a medical practice must take on. It's a laborious, challenging, and expensive process because it consumes so much of your office's time and resources. Because of this, many medical practices decide to outsource the work to an experienced partner like AuthNet, LLC. Outsourcing comes with incredible advantages; it saves you time and money, eliminates much of the burden in your administrative team, and reduces the risk of a medical records review which has the potential to essentially halt your revenue stream.
If you are considering outsourcing your precerts to a company with experienced prior authorization specialists, we encourage to to take a moment to better familiarize yourself with AuthNet's medical prior authorization services and how we can assist with your goals.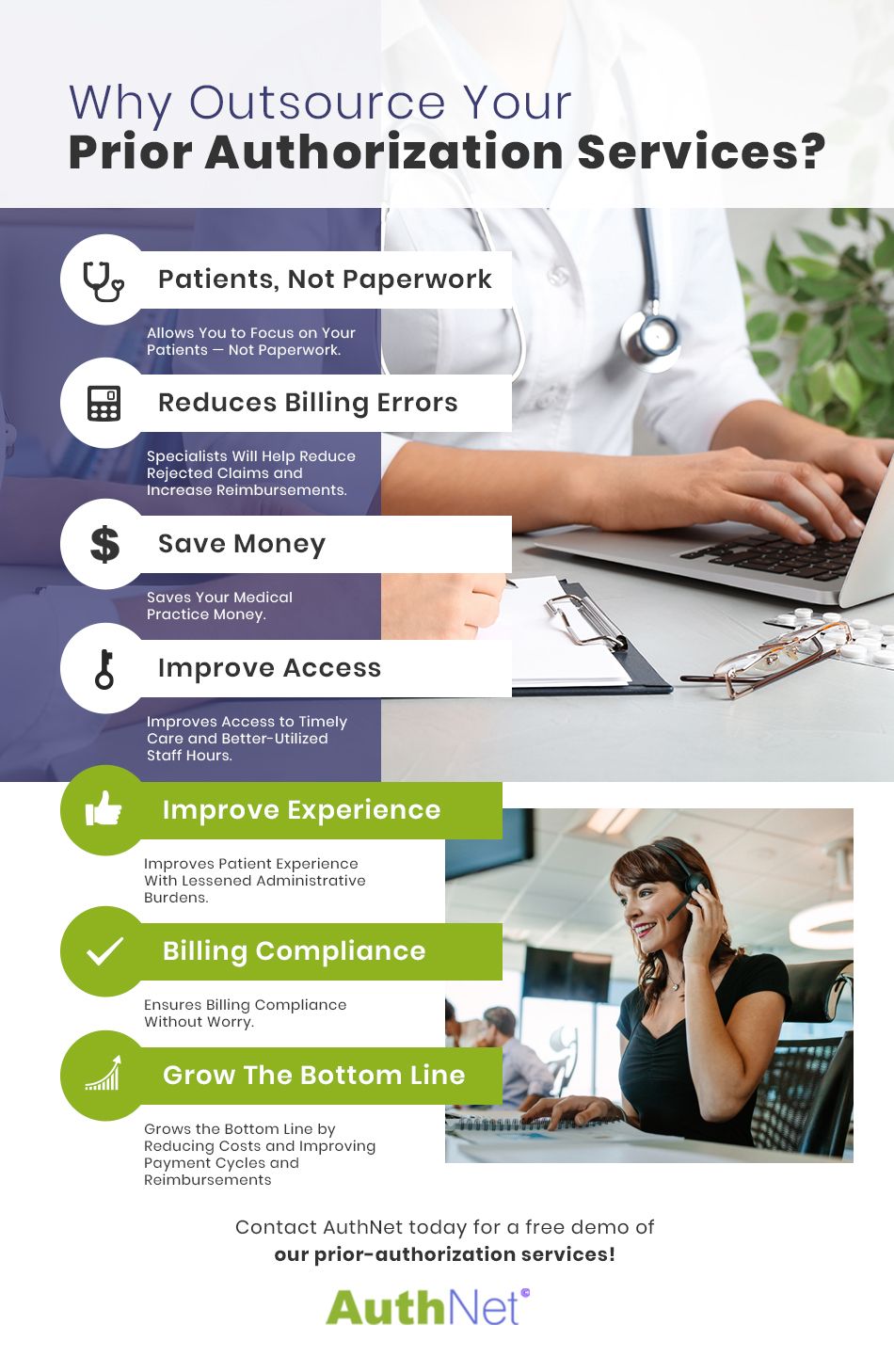 Insurance Prior Authorization Services
So how do you enjoy these benefits? The simple answer is a combination of AuthNet's insurance authorization software and our well-trained team of precert specialists. The longer answer isn't much more complicated, either.
To begin with, our prior authorization software provides an easy to use platform in which to collect all of the demographic information, diagnoses, test results, and other information you need to have for each patient. Like any good medical revenue cycle management system, our software connects to a secure portal so you can remain HIPAA compliant and keep each patient's information well-protected. But what good is protection if you can't actually use the information you need? Our prior authorization portal collects a patient's information so you can see all the details you need as well as where we are in the authorization process.
Our Pre-Certification Process
The initial step should be one your staff already take daily. Start by entering the appropriate patient information into the insurance authorization software. This shouldn't bring about any major shifts in processes since your intake staff already collect and record all the pertinent information for each patient.
Next, share the patient's information, diagnosis, and fee codes through the secure portal. This will start the precert process, and one of our knowledgeable staff will take over managing the process from start to finish. If the patient's insurance provider needs additional information or needs to speak with a physician at your practice, we'll be sure to keep you informed to keep the process moving forward.
Once approval is acquired, we'll complete any action items and handle the data entry through a secure, remote connection to the insurance precertification software portal. If the request isn't approved, we'll provide options for peer to peer reviews, appeals and other avenues to ensure a truly final outcome.
Want to experience the ease and benefits for yourself? Connect with the AuthNet team for a demo of our insurance authorization software today!